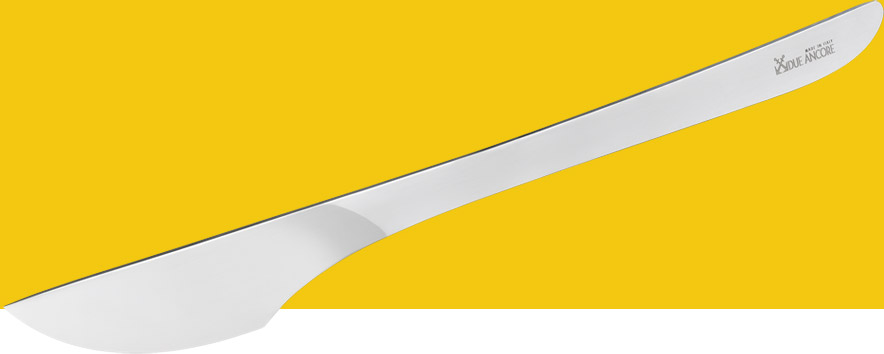 A revolutionary knife
specially designed to cut meat
#Innovative concept
#Captivate design
#ergonomic
#lightweight
All the control and precision you need for a perfect cut concentrated in a blade of 4 cm / 1,6 inches, just enough for carving a steak.
A sharp and perfect cut thanks to the high-quality steel it is made of
The abrasive plate on the side has been
originated to revive the cutting edge
#ECOFRIENDLY PACKAGING
#VINTAGE-DESIGN

0%
made in italy
B\Steak is a registered trademark
Product by Due Ancore
Concept | Andrea Girolami

B\Steak è acquistabile online al prezzo di € 39,00 Confezione includente 2 coltelli

€ 27,29 più IVA 22% ed € 5,70 di contributo per le spese di trasporto.
La vendita è disponibile solo in Italia.
Dichiara di aver letto e di accettare le condizioni d'acquisto.
Paga tramite